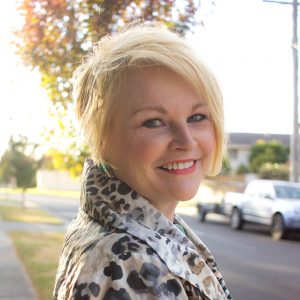 Jill Chivers makes things happen and gets things going.  With a lifelong interest in people, personalities, image, and style, since her 20's Jill has wanted to be part of a world first project that created an intelligent marrying of the two.
Throughout her career as a facilitator, trainer, and coach, Jill has worked with hundreds of intelligent, accomplished individuals and teams.  Her client roster is full of recognizable global names – companies you see sponsoring international sporting events and being reported on in the global business news.  Through Jill's programs, individuals and teams have been introduced to personality types and have come to a deeper understanding of themselves and others.
Jill served on the Association of Psychological Type International Board (APTI – the not-for-profit organization that guides the ethical use of psychological type around the world) for many years, meeting and working with practitioners and thought leaders in the field of personality type at global conferences and on numerous projects.
Jill has also had an enduring interest in style for decades and in 2000, she trained to become a professional image consultant, succeeding as one of Australia's first Certified Image Consultants through the international image consulting association, AICI.  That same year, Jill became a practitioner of the Myers Briggs Type Indicator (MBTI) and completed her Master of Business Administration (MBA).
Jill practiced as an image consultant in Sydney briefly, helping individuals and smart young business people in the corporate world to improve their personal presentation in an authentic way.
Among her many interests and talents, Jill continues to be an advocate for conscious consumption and created the world's first online program for women who want to create a healthier relationship to shopping, themselves, their wardrobes and their wallets. Her story of overcoming an over-shopping problem was chosen from a field of hundreds to be turned into a short documentary.  Jill is fascinated with style, identity and the significance of clothing.
Jill has appeared in many media stories in Australia, New Zealand, parts of Europe and America.  These include the Today Show, Sunrise, Today Tonight, The Project, A Current Affair, The Morning Show, Triple J, ABC, Prevention magazine, The Sunday Herald, The Melbourne Age, The San Francisco Chronicle, The San Jose Mercury, and The Wall Street Journal.
16 Style Types is a world-class world-first.  At its center, Jill is the perfect person to bring together this extraordinary team which has created such an innovative, intelligent combining personality and style.  With the insightful Jane Kise and the talented Imogen Lamport, Jill feels blessed to bringing 16 Style Types into the world – and to you.